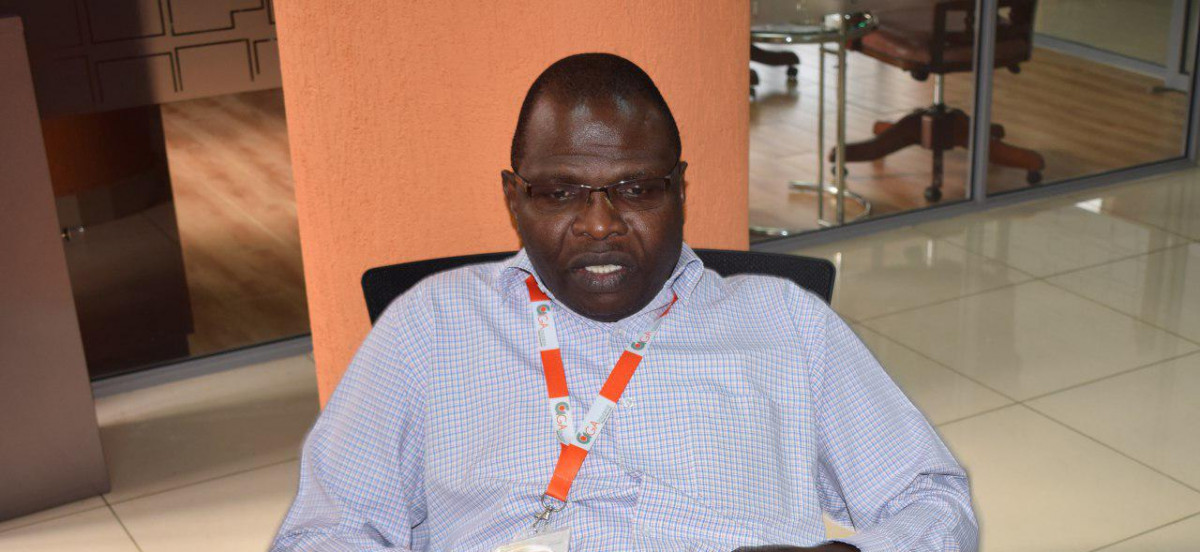 It was 19th Feb 1990, my career in the insurance industry kicked off.
I started from the bottom. I actually did not have a direction as to what I wanted to do, in regards to career. I was fresh from school carrying with me, great ambitions. All I knew was to work; do any work and get paid.
I was born in a family, without a defined career path to follow. My parents did not have formal education and they also had never worked. Nobody talked me into any specific career until I joined high school. Even then, it was not clear what career I would follow after school. However, my desire was to join the military! So I applied and was enlisted as a cadet but I was advised against it. I then applied for a vacancy in Standard Chartered, got interviewed and was successful. Whilst waiting for the appointment letter, I met a former school mate who was working for Heritage Insurance Company then. He asked me if I would be interested in working in the insurance industry. My answer was affirmative but not as a sales person. I was asked to prepare a CV and bring it the following day. I was interviewed by one, Mr. Murphy and asked to report to work the next day. Life has never been that simple! Mr. Joseph Kyungu (now Director at GA Insurance) was the Underwriting Manager; a great trainer to detail.
It has been a journey! Did I choose my career in the insurance? Not at all. I usually take the absolute most, of any decision I take. Whenever you make a decision, throw yourself into it full-force. After all, a decision that requires so much thought and energy is one that deserves of a high level of commitment.
My first "real" job was working in the in Underwriting Department. We were coached on how to quote insurance terms using the green tariff book, draft endorsements, write good "business" letters to clients because there were no emails then. In fact, the Supervisors were literally checking & marking our drafts like teachers in school do. No letter with grammatical errors would leave the office! There were no computers to work with. Our job was to draft the letter then give it to typing pool secretaries to type the work which was rechecked by Supervisors before dispatch.
That job also provided me with my first experience, working in a corporate environment. I still remember the day that my supervisor came up to my desk and asked if I knew anything about Insurance. I said, I did not know much. He then said that I needed to learn fast because there was no time to waste!
My first remedial training was at Kenya Re Plaza (CBD)- That was where Insurance trainings were conducted. I was taken through the principles of Insurance by 2 trainers, Mr Almeida and Mr. Philip Munguti;
Indemnity
Insurable interest
Subrogation
Proximate Cause
Contribution
Utmost Good Faith
The Contract itself
Big business or risks were quoted at management level. No quotation would leave the office without the Operations Manager approving it.
The underwriting job gave me the opportunity to begin learning and applying the technical skills and knowledge necessary to be successful in the insurance industry. I have worked in all Insurance Departments except Finance and ICT. Working in the Medical Department did not excite me as much. It was routine work, no challenges but only 'pushing" papers around. Claims Department was my best. It is in Claims Department that you come to operationalize or execute your insurance knowledge. You interrogate and apply technically what the underwriters have written into the policies. It is where both "faiths" (Insurer and Insured) are put to the test.
Experience really is important!
I am grateful for the experience I gained over the years. It showed me what a great opportunity the insurance industry can provide to anyone. I confess that the insurance business is like quicksand – if you stick your toe in, it will suck you in and not let you go. Perhaps I could have been a Military officer or may be working in the bank, I do not know.
But I am grateful today – after all these 30 years – that I got sucked into the insurance business.
In a nutshell, the following are the "things" I have learned in the Insurance Industry.
Opportunities abound
Insurance is actually one of the industries in Kenya that has a real skills shortage. Also, it is the most misunderstood business. There are opportunities to grab.
Insurance will always be needed
Insurance is a fact of life – it is everywhere. People will always need it. There will always be risk- meaning there will always be a need to reduce that risk. Therefore, there will always be work for people in insurance. It is no coincidence that international insurance companies are so successful, they sell something for which there is and always will be a very high demand.
A dynamic industry
You might have an image of insurance as a stuffy and bureaucratic industry but you would be wrong. In fact, insurance is a dynamic industry where innovation and development of new ideas and products is highly appreciated. Technology and innovation are now at the very heart of the industry and there is plenty of room for young people with a 'can-do' attitude to change the way things are done.
Good earnings and benefits
Insurance is a profitable industry, so there is a good salary to be earned. There is also security in insurance and it is unique in that it can offer exceptional benefits to employees in the industry. In any job, your insurance and pension benefits are a key consideration, but nobody can offer better insurance than insurers. If you ever want to start a family, you will be glad you are in insurance.
Plenty of room to grow
You can scale any heights you wish in the insurance industry. Why be hampered by a stifling advancement structure when you can benefit from regular professional reviews and the opportunity to shoot for the moon in your career?
You are selling peace of mind
That is, in effect, what insurance provides. We live in a complex society with a lot of potential risk factors. Insurance allows people and businesses to put aside their worries and concentrate on the things that matter.
The good days are the best
Anyone in insurance will tell you, when you get to make that call to tell someone that they are covered or that they will be looked after in their time of need, is just the greatest feeling in the world. That is what they are really in insurance for – for days like those. All the other stuff is great though too!
Here are also some of the lessons I have learnt over the years;
You need to stay two steps ahead to survive
Do not be (too) afraid to make mistakes
Anyone who has never made a mistake, has never tried anything new
Get used to monotony
You are going to work with people you do not like
Accepting any job can be risky…. sometime
Getting hired is only the beginning
Gain power through positivity
Seize every opportunity
Prove your worth
Keep your cool
Connect and collaborate
Enjoy your own ride
Ithink everyone should experience defeat at least once during their career. You learn a lot from it
It is not what you achieve, it is what you overcome. That is what defines your career
Keep in mind that a single choice does not have to define your entire career
How the people around you affect your personal success- positively or negatively.
Conclusion
As I conclude my story, let me share with you, the biblical story of the Sower and the Reaper. Which position have you taken in your career life; Sower or Reaper?
You will face many struggles along the way if you are seeking success and happiness. If you are the sower, your seeds will get picked up by the birds first and will not give a return. Then some will fall on shallow ground, leaving you with nothing again. Then some will fall on thorny ground and the sun will shine so hot that your small plant will die after the first day. No return either.
Then, one day, the seeds will fall on good ground and finally give you the expected return and success. Thank God, I am not the reaper that picks up the seeds. The only way you can make sure that you will fight your way through this life is with the right people by your side.
You are the average of the people you spend the most time with- your colleagues, your bosses, your customers and every other relationship around you. This quote is one of the most powerful quotes I have heard. I keep reminding myself over and over again that I am the average of the people I spend the most time with. Others around myself determine how I think, how I act, and ultimately how successful I will ever be.
I encourage all of us to push others into success. This is a success story because I have done things that were real, challenging and hard. I have brought new ideals to the work place because we work to become- not to acquire!
 
Disclaimer:
The opinions expressed in this publication are those of the author. The full information of the cover is contained in the policy document. The designations employed in this publication and the presentation of material therein do not imply the expression of any opinion whatsoever on the part of GA Insurance concerning the legal status of any country, area or territory or of its authorities, or concerning the delimitation of its frontiers.